Why It Is All About Execution
I think having a great idea is vastly overrated. However earth-shattering the idea may be, if it is not backed with great execution capabilities, it would rarely succeed and produce the desired results. In healthcare, for example, day surgery or 'quality eye care for the masses' are some of the indisputable billion-dollar opportunities. However, the likes of Nova and Vasan bit the dust as a result of deeply flawed planning and even messier execution. Forget large hospitals, I have witnessed small outpatient clinics with a project outlay of merely Rs 2 crore struggling to get commissioned on time. And getting the right software solution implemented in a hospital setting has been the perennial bugbear for many.
On the other hand, meticulous planning and flawless execution can help you achieve the seemingly impossible. 'Metro Man' Sreedharan's widely acknowledged track record to deliver Delhi Metro well within schedule is nothing but a testimony to his unparalleled execution capabilities. In a scenario, where a hospital project routinely overshoots its planned completion period by over 100%, the 300-plus bed Artemis Hospital in Gurgaon, which was built as per JCI standards, got competed and commissioned in less than 24 months from the date of ground breaking. The way Narayana Health has punctiliously created and nurtured the image of it being a 'hospital driven with a mission to serve the masses' or its focus on cost reduction can be a lesson to many, when it comes to planning and execution.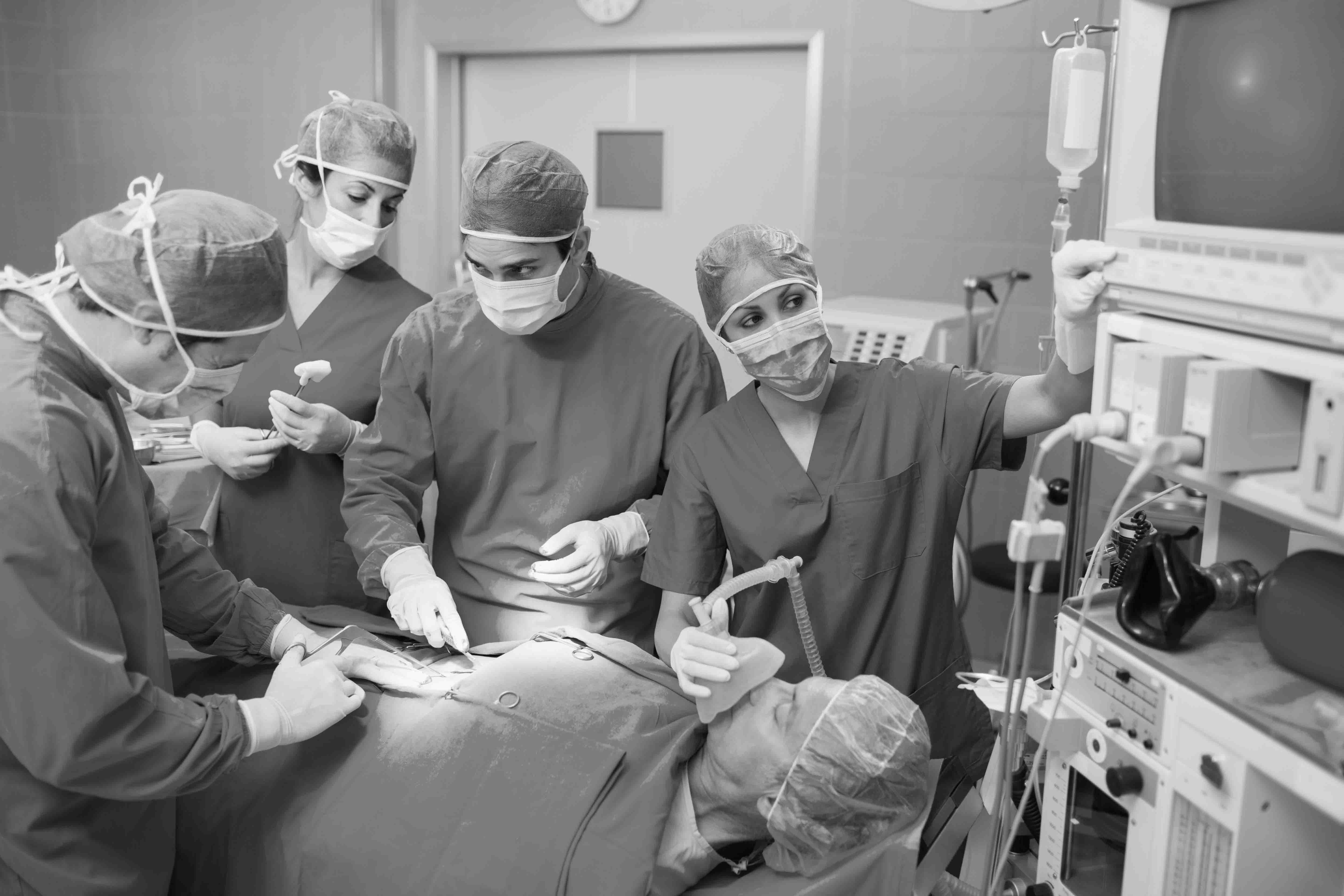 Coming from someone, who is heading a consulting firm, this penchant for execution may raise eyebrows, since the consulting community is notorious for sticking to blue-sky thinking and offering packaged gyan using hordes of templates and frameworks. We, fortunately, have created a niche for ourselves as folks, who are focused on execution.And given our experience of having executed (and of course, conceptualized) over 200 engagements ranging from revenue enhancement and improving patient experience to commissioning a new concept like premium birthing facility, here is our proven recipe for 'what does it take to execute well'.
Know Your Turf Well
It is important to have an intimate knowledge of the ground realities of whatever you are planning to get into. If you don't understand the nuances of healthcare business, it would be safer to avoid executing initiatives dealing with process efficiencies, technology upgradation, or growth strategy among others. If you have never made a sales call or possess very little knowledge of sales, you are less likely to excel in driving sales force effectiveness. And if you have never helped build a hospital, don't venture to anchor one unless you are prepared to face the usual delays or cost overruns. Quite frankly, the very thought of leaning on a Subject Matter Expert to lend execution support, as is routinely done by some large consulting firms,is alien to me.
Anyone who has built hospitals would never lose his focus on major culprits, which cause delays: be it coordination with engineering services, rain Gods, municipal clearances, cash flows, sudden technology upgrades and not to forget, last minute changes in design. Contrary to what some senior folks in the industry may believe, creating a high-impact advertising campaign for a specialty is not as simple as 'ask the agency to do a nice ad for cardiology'. It involves finding 'what do we need to say', sharing the creative brief with the agency, going through the iterative creative process and at times, having a photo shoot and finally, the rigmarole of production. Come to think of it, just the air-conditioning for a hospital project (normally referred as HVAC) or a photo shoot could be projects by themselves! Those, who deliver great results on a consistent basis, not only know their subject, but are also aware of the typical pitfalls and the ways to address them.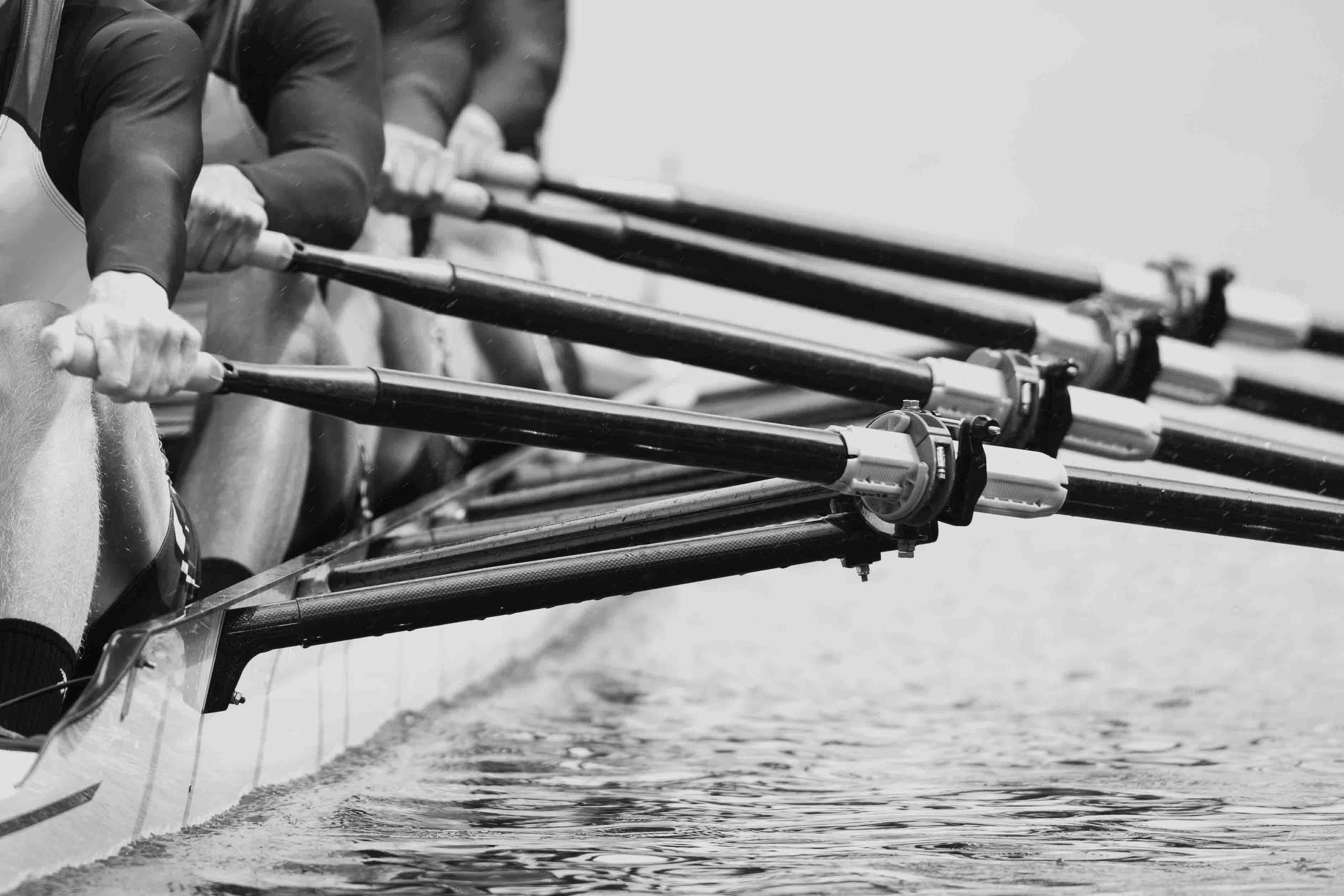 Clear Goals, and a Comprehensive Blueprint
A lot of projects fail because the goals are ambiguous. You should define the results in very clear terms: the time frame, the quality standards and the cost involved."Let's do a good job; and let's do it fast."happens to be the not-so-rare call to action at the end of a typical meeting. It simply won't work, unless you define 'who is we', 'what is good' and 'how soon is quick'. Ideally, everything should be measurable. It should be understood by all – the foot soldier as much as the general. Aiming to be the best hospital in town, making the institution synonymous with cancer care or achieving the highest margins may serve as an impressive rallying cry but wouldn't prove to be helpful if these objectives don't have enough specificity and pre-defined ways to assess the results.
Now, the big picture has to get translated into a lot of small pictures! Depending on the complexity of the project, a task may have to be broken up into several sub-tasks with clear accountability, resource requirements, evaluation criteria and review mechanism. You also need to balance the imperatives of 'running the business' and 'changing the business' by getting the right resources for each.
Managing the Team
Once you have identified the team members, nothing can be more important than getting them 'emotionally invested' in the end outcome and getting their buy in. Seek their inputs and help them believe that it is their plan. Each of them must not only understand his individual role and objectives but see the big picture. In fact, that's what helps create a sense of mission and purpose. You need to make each of them feel important and empowered. You aren't going to get far, if they need to ask for approval for 'every little decision they make'. Create a sense of competitive spirit, but not at the cost of teamwork. Equally important is creating an environment of transparency and trust.
Preempt Bottlenecks. Improvise As You Go.
A plan rooted in the 'best scenario' leaving no room for things to go wrong is the almost certain recipe for disaster, unless lady luck is on your side all the time! If you are habitually the last one to get on a flight, a minor hiccup is all it would take to miss a flight the next time. People, who are known to have achieved their goals time and again, identify the likely bottlenecks well in advance and figure out means to address them preemptively. I recall my conversation with a senior project manager at Walmart about how they routinely get a new store operational in less than 90 days! They start with the difficult and the uncertain pieces first! Prof Hayagreeva Rao at Stanford Graduate School of Business suggests  a unique tool to help visualize the future scenario and has called it 'pre-mortem' (as opposed to post-mortem). The technique forces you to 'think back' at a future date and arrive at the likely pitfalls. Even when you are armed with a meticulously prepared plan, there could be the 'out of the blue' trouble spots, which 'never happened before'. Stay ready to improvise in such situations: quickly scan the alternatives you have and go with the one, which is the least likely to impact the promised outcome.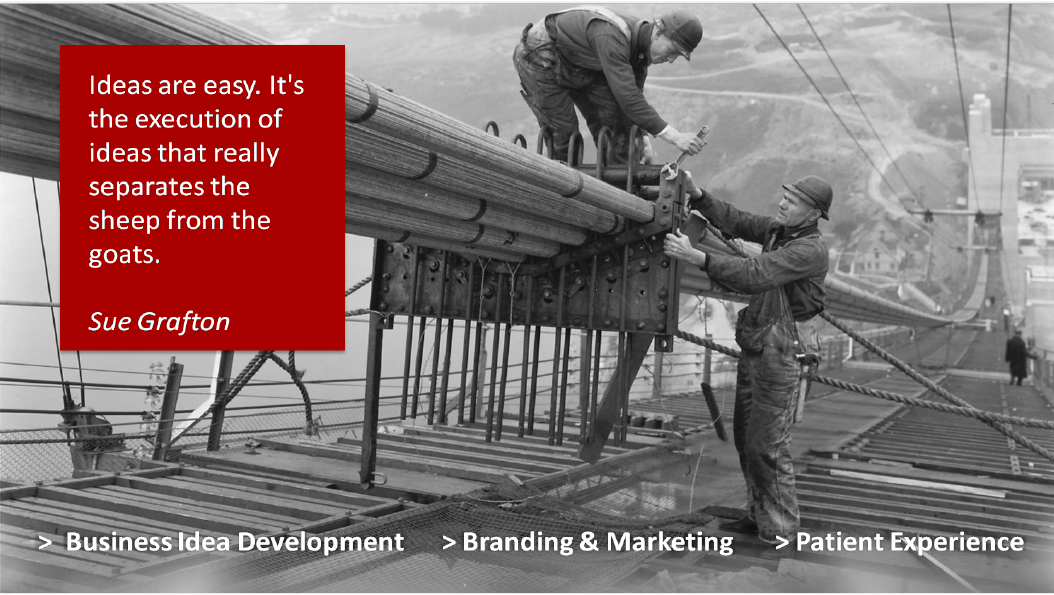 And When the Rubber Hits the Road
Once you get going, it is all about continuous monitoring, and guidance. It is about leading from the front and setting examples. It is about celebrating successes and recognizing champions, though you must be mindful of not creating a sense of premature victories or complacency. It helps to shape a winning culture and asking the champions, even when they are lower in the hierarchy, to share their experiences to inspire others. And it is about continuous feedback and debugging, when something doesn't go as planned.
Let me conclude by sharing what we have on the reverse of our firm's business cards. It quotes what Sue Grafton said, "Ideas are easy. It's the execution of ideas that really separates the sheep from the goats." It simply reinforces our belief in results, and the role of execution to get there.