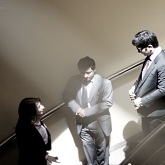 Our goal, very simply, is to make a difference, which may explain why we tend to go beyond research and analysis to adopt a more pivotal role in the manner in which we help our clients execute various interventions.
Our role is largely defined by our involvement in the execution of various interventions, which may range from architecture and marketing communication to equipment procurement and IT solutions. We are equally passionate about innovation, be it in terms of business models or processes.
This approach, we are happy to note, has resulted in significant value to our clients, who range from large hospital networks and single specialty hospitals to diagnostic services providers and primary healthcare clinics. We have also served clients in public health, medical equipment manufacturers and healthcare IT solutions providers.
Our diversified team, as well as our advisory panel, offer years of cross-functional experience and expertise across various industries. Our service areas comprise
Market Entry Strategy & Growth Strategy, Market Research & Consumer Insights, Marketing & Sales and Patient Experience.
We also realize that it takes a certain kind of client to get the best out of us: clients who respect our integrity, competence and commitment; clients who are ambitious, yet driven by values; and most importantly, clients who treat Medium – not as 'outsiders' – but as an important extension of their organization.