Market Entry and Growth Strategy
Sustainable differentiation is at the core of a successful healthcare delivery business model. Healthcare services currently available in the country, as we know, suffer from wide disparities, ranging from geographical access to affordability and quality. This ever-challenging environment offers the potential for a myriad of opportunities for newer healthcare delivery models.
We help our clients arrive at niche opportunities, which are aligned with their end-goals and offer significant scope for differentiation and scalability.  Backed with a nuanced understanding of the healthcare landscape, our approach encompasses rigorous research and analysis undertaken by our senior team. Once we arrive at a consensus with the client on the shortlisted 'window of opportunity', we define the nuts and bolts and prepare a comprehensive blueprint, which can potentially serve as the 'manual' for implementation.
Our rich experience in successfully commissioning different delivery models ranges from architecture, equipment planning and IT to physician engagement, marketing and service quality. Our relentless focus on execution helps us deliver the desired results for our clients, in terms of overall quality, timeliness and cost efficiency
Why Medium?
We have the proven track record of conceptualizing and executing some of the most innovative and successful healthcare business models in India ranging from birthing centres (such as the Cradle and the Birthplace) and primary care clinics to home healthcare and chronic care management centres.
Our experienced team offers diverse capabilities and come from clinical and business management background. We provide End-to-End support right from need identification to model creation, pilot execution and scaling up strategy.
Our service spectrum encompasses:
– Healthcare Ecosystem Sensitization Workshop
– Identifying Window of Opportunity
– Feasibility Study
– Detailed Project Report
– Comprehensive Execution Support
– Scaling Up Strategy
Learn how we can help your organization arrive at and execute a high-impact Market Entry Strategy.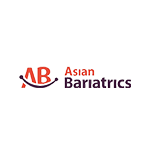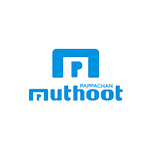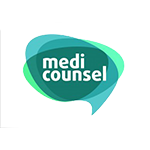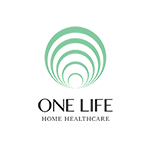 Rather than taking a conventional approach to conceptualize and blueprint business model for hospitals, it is important to innovate and create significant and sustainable differentiation by a meticulous need finding and exploiting existing market gaps. With consumers having higher say in the overall decision-making process, any hospital needs to be planned meticulously ground up. A customer-centric hospital feasibility study is one of the first key steps in this overall process.
As a firm strongly focused on hospital strategy consulting, we have an impeccable track record of conceptualizing, blueprinting and executing some of the most innovative hospital concepts in the country ranging from single specialty boutique hospitals to some of the large multispecialty hospitals in the country. Our experience spans across multiple geographies and countries and across multiple stakeholders ranging from existing hospital groups to business houses and physician entrepreneurs.
In the context of retail concepts such as clinics, which are planned on a certain scale, consistency is the key to overall success. This consistency which reflects across all elements of the overall business model, needs to be planned well in advance during the conceptualization stage itself. Rather than considering business model definition as a one-time investment, this should be considered as a one-time developmental expense across multiple outlets in future.
Precision is the key to overall success of the business model in an outpatient facility. This would involve arriving at a precise product and pricing strategy followed by creating a communication strategy customized for the target segment. Equally important is to arrive at certain critical success factors which would range from operations to marketing. We have helped our clinic clients create an actionable blueprint followed by execution assistance to drive business results. Our outpatient concepts have witnessed phenomenal early successes in most of the instances.
Traditional business models around medical equipment and devices need disruption to continually stay relevant in the overall marketplace. Business Model Innovation would commence right from understanding the overall market context, breaking the product into components, if required and evaluating the relevance of each of these components. With changing times, it is important for any medical equipment and device company to augment its service offerings and redefine its roles as a solution provider than a pureplay equipment supplier. Conventional Business Models need to be fundamentally changed and become more stakeholder friendly for everyone in the ecosystem.
We have a rich experience of redefining business model for some of the large medical equipment and device MNCs in multiple specialties; ranging from intensive care to cardiology and niche surgeries. A strong market research, observation studies and empathic studies across all stakeholders in the ecosystem are some of the tools we implement to create nuts and bolts of the redefined business model. Needless to say, these innovative business models have led to an accelerated and manifold market growth for all our clients in this segment.
When it comes to execution, working with the client as their own team is an understatement. The fact that the Medium team does not restrict itself to any boundaries is amazing – be it any area of execution. Another aspect of tremendous value that Medium provides during execution is in protecting a project from hyperbole. Once the intent and the business model are decided, and only after thorough vetting, it takes a lot to stay the course and Medium ensures that through strong rationale at every point of planning and execution. Finally, the most valuable support that Medium provides during execution is keeping the end in sight. I have often heard at Medium that there is "no joy" prolonging the execution. There is a certain impatience at Medium in seeing that a project is operational and successful which has very often pushed our thinking ahead by a step or two from the present to the future.

– Tarun Siripurapu, The Birthplace

The domain expertise that the team at Medium Healthcare Consulting brings to the table is phenomenal. In fact, as a first step, the kick off meeting with Medium helped us arrive at clear directions on the project and our requirements. The entire approach of shortlisting an opportunity area was extremely involved. It was an uphill task to come up with innovative healthcare models in a market like Kochi, models, which could be scalable but Medium undoubtedly exceeded our expectations. The entire blueprint of the shortlisted model was fairly detailed and 'unique'. The report gave us clear insights on the business model as well as differentiators. It would certainly go a long way in helping us execute our flagship healthcare model.

– Mr Thomas Muthoot, Executive Director, Muthoot Fincorp

I have always admired Ratan for his ability to build a great team and also bring perfection in whatever he does. He has successfully created two of the most innovative and enviable models for the Apollo Hospitals Group- the Apollo Clinic and the Cradle. The fact that many others are now trying to copy these models is a testimony to our pioneering status.

– Dr. Prathap C Reddy, Executive Chairman, Apollo Hospitals Group