Healthcare delivery formats in emerging economies like India are still in their early phases of evolution, with businesses invariably guided more by past experiences rather than future possibilities. Medium provides Healthcare Consultant Services in India in order to leverage transformational opportunities, our service spectrum encompasses several critical areas: business strategy, project planning & execution, public health, marketing & sales, patient experience and healthcare franchising.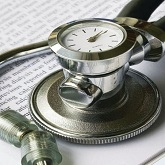 Our approach in each of these areas is driven by the need to innovate, which we believe can help create the desired multiplier effect for our clients. Our client portfolio is diverse and spans both the private and public sector. It includes large multispecialty tertiary hospitals, mid-sized single specialty hospitals, diagnostic services providers, primary healthcare clinics, holistic healing centres and other niche services providers.
We have also served medical equipment & device manufacturers and healthcare IT solution providers. In addition to having clients from different locations in India, we have successfully completed engagements with clients from the US, the UK and the Middle East.
Our cumulative years of experience in healthcare and, more importantly, other service industries, enable us to bring in an outsider's perspective to drive innovation and deliver results which are not merely incremental. Our relentless focus on innovation has helped us conceptualize several unique and extremely viable and scalable business models in healthcare.
Medium's role rarely begins and ends with consulting. We also believe that quality of execution plays a pivotal role in determining the overall impact of any intervention. Our well-diversified team with decades of on-the-ground experience in a variety of functions continues to deliver exceptional results while assisting our clients in implementing different initiatives.