Multi-Pronged Strategy and Meticulous Execution Help Eliminate Revenue Leakage
Stagnant revenue prompted a leading hospital in Hyderabad to overhaul its sales and marketing initiatives. Medium helped with its fast-track approach to identify revenue leakage as an opportunity to ensure quick gains.
Challenge
A 350 bed multispecialty hospital was struggling with poor occupancy and low revenue as a result of increasing competition from the newer hospitals. Medium was engaged to arrive at a high-impact sales & marketing plan and provide on-ground help in executing different interventions. Interestingly our preliminary study revealed that despite steady inflow of patients, there was significant revenue leakage at various points within the facility.
Approach
Based on our earlier experience across different hospital settings, we zeroed in on the likely hotspots with high potential for revenue enhancement for a deep dive research. Some of the 'stations' likely to have leakage, which we studied included;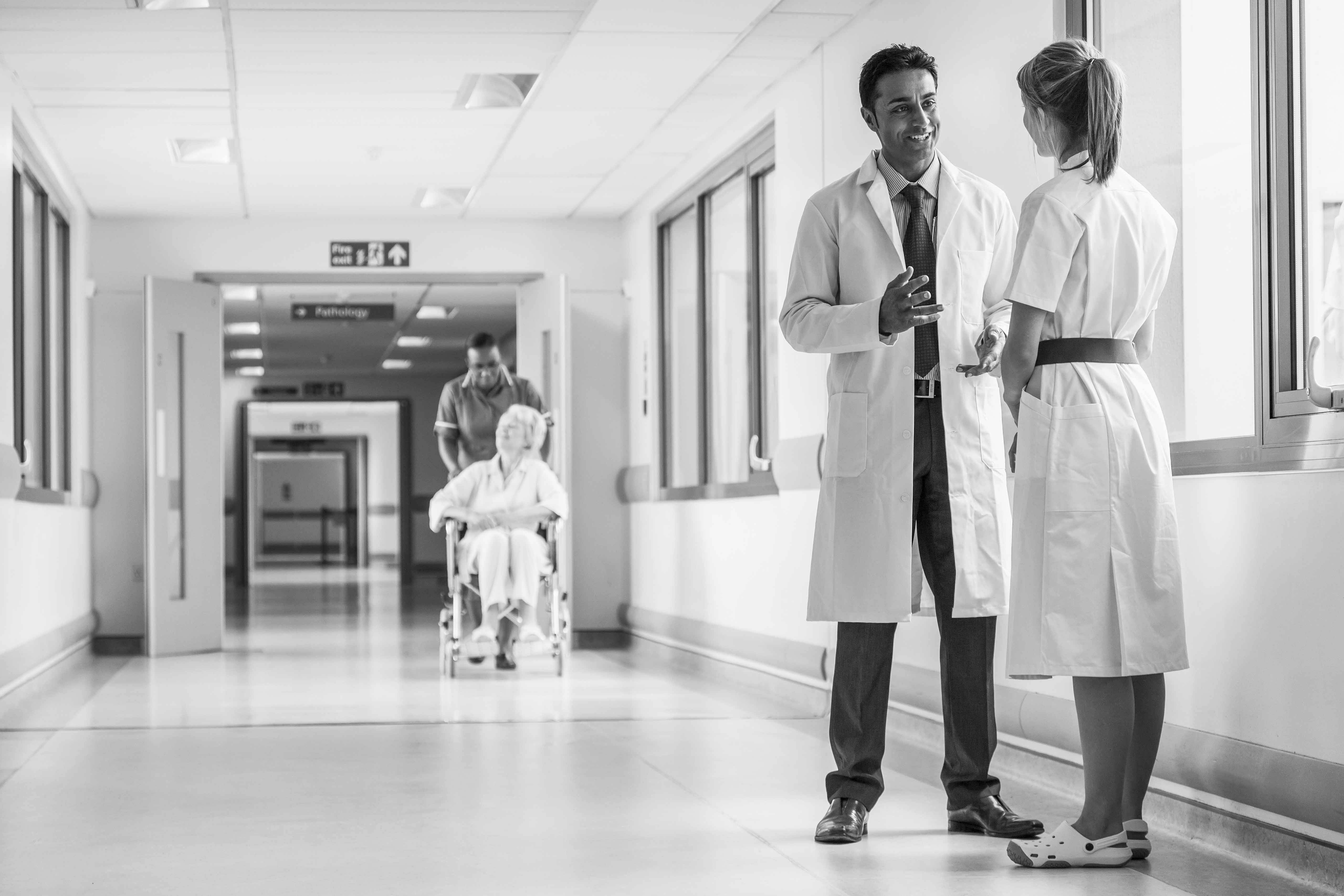 Emergency
The study included analysing the overall patient footfalls, admissions and more importantly discharges for patients who had left against medical advice (LAMA). A detailed analysis of underlying reasons was followed by observation studies by our team stationed in the Emergency unit, especially during night.
Diagnostic Services
On a closer study of diagnostic departments with poor conversion, we realized that there were multiple challenges: right from the 'broken' patient flow from consultation to diagnostics, inordinate delays, absence of technology interfaces at critical touchpoints, poor patient counselling and inconvenient billing and payment processes.
Inpatient Admission Counselling
Though the hospital had quite a few well-established specialties with renowned physicians, the conversion, when the patients were recommended admissions, was quite low. The data indicated even lower conversions for patients paying out-of-pocket.We started with studying patient records for different specialties for the preceding quarter and called on patients and interviewed internal team members to understand reasons for rejecting the advice or the facility. As was apprehended, poor counselling and lack of follow up emerged as the major reasons.
Pharmacy
Despite high overall inventory levels, poor management and lack of policies on formulary led to frequent stock outs and thus, loss of revenue. Moreover, the hospital didn't have a proper strategy to counter neighbourhood pharmacies on logistics and discount being routinely offered. Based on a detailed study of prescription patterns, we arrived at the specific procurement strategy, and also marketing initiatives among regular patients to improve pharmacy revenue.
Call Centre
The centre suffered from poor productivity, both for inbound and outbound calls resulting from inadequate training on product knowledge, and poor communication skills. Even worse, there were no dashboards to track the patient funnel, right from number of calls being made to actual appointments and visits. Absence of basic patient demographic details resulted in poor quality follow ups.
Execution and Result-Tracking
As an overarching initiative, an on-ground implementation team was formed. We also introduced the concept of business heads for select verticals to ensure better monitoring and results.
For Emergency, we planned and executed multiple interventions right from realigning clinical and non-clinical manpower and strategic policy changes in the unit to regular audit to address underlying reasons for LAMA. For diagnostic services, our interventions included redoing the entire patient flow to streamlining technology interfaces for real time reporting.
For improving admission rate, we helped execute counselling and follow up protocols. We also implemented a counselling tracker which was subsequently integrated with daily report protocols. For pharmacy, we regularized procurement pattern, introduced formulary for certain key disciplines, and strengthened counselling with customised discount policies. We implemented a host of changes in the call centre, right from the call centre script and training to implementing tracking dashboards to improve performance of outbound and follow up calls.
Result
Through above initiatives, we delivered an overall revenue growth of about Rs 22Crore in a timeframe of less than nine months.