Brand Strategy & Identity
In a cluttered marketplace, the role of a sound brand strategy and high-impact brand identity can hardly be over-emphasized. Discovering meaningful customer insights is vital for arriving at an appropriate market segmentation strategy – be it demographics, customer psyche, buying behaviour or disease profile. An in-depth understanding of the competitive landscape helps one to not only arrive at the right positioning, but also generate options for core messaging. A well-articulated positioning strategy lays the foundation stone for nomenclature and creation of a brand identity, which can effectively tell the story of the brand's promise. Quite often, even the existing, and successful, players need to explore the potential offered by a comprehensive re-positioning and re-branding strategy to ensure continued customer engagement. We have the enviable record of creating some of the most acclaimed and awarded brand identities in healthcare.
Our services include:
– Customer Profiling
– Positioning & Brand Story Development
– Brand Nomenclature
– Identity Design & Logo
– Branded Collateral & Print Design
– Environmental & Retail Design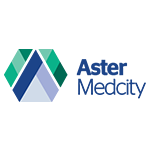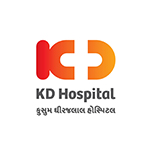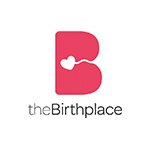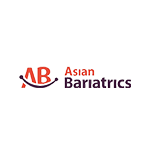 A well-articulated positioning strategy is a precursor to creating a unique and distinct brand identity for a hospital. Any brand identity should clearly communicate the overall brand story and in turn the brand promise. Quite often, even the established and successful hospitals need to explore the potential offered by repositioning and branding. In the current market context, a strong brand association is one of the important factors to create a consumer connect.
At Medium we have successfully created brand identities for a wide variety of clients across single specialty and multispecialty hospitals which have received numerous national and international accolades across all categories, not limited to healthcare. These distinct brand identities have witnessed a strong consumer connect leading to quick adoption and early success for the overall business model.
Investment in creating a distinct brand identity for retail formats such as clinic which tend to be the first point of contact with customers cannot be overemphasized. In fact, this is one of the first activities essential for the launch of the overall brand. An equally important consideration is the scale of operations. While the attributes and considerations continue to remain the same, the brand implications could be starkly different for a local brand, regional brand and a brand with national aspirations.
At Medium, it is all these nuances we take into consideration when creating a distinct brand identity for a clinic. We have a successful track record of creating some of the most well-known brands in the outpatient space. For us brand is not just a logo, it is a promise and a well thought out positioning strategy for a clinic.
Working with Medium Healthcare, one can be sure of a high level of involvement and flawless execution despite tight timelines. Backed by in-depth market research, they provided us with a strategic business plan and carried out a comprehensive repositioning and rebranding exercise

– Dr Mahendra Narwaria, Asian Bariatrics

Mr Jalan is considered a 'Guru' by many in healthcare branding and marketing. For Aster Medcity, our agship hospital at Kochi, Medium Healthcare created a strong brand identity, which is truly of international standards.

– Dr. Azad Moopen, Chairman, DM Healthcare