Market Research & Insights
Market Research and Insights
Medium Healthcare Consulting is one of the leading healthcare market research companies in India that combines years of experience in market research with expertise in the healthcare sector. This combination of experience and expertise in healthcare market research culminates to focused, accurate and exclusive information for our partners that gives them an advantage over competitors. Each healthcare market research assignment we deliver involves hours of rigorous analysis which finally culminates in strategies to increase competitive edge and hence market share.
Our Approach
We adopt a guided, but deliberately unstructured approach to interviews, which are always conducted by our own in-house team members. This helps us capture behavioural nuances. We then synthesize the data in order to compile an accurate picture of the market. Such comprehensive healthcare market research includes healthcare industry analysis, market-specific forecasts, growth drivers, growth inhibitors, competitor analysis, market entry strategy, pricing strategy using sensitivity analysis and key leadership opinion.
Why Medium?
In-depth knowledge of the intricacies of the healthcare ecosystem spanning across multiple stakeholders' perspectives from promoters, physicians and CXOs to patients, payers and policymakers
With the experience of having conducted more than 5000 interviews, our team has a deep understanding or intricacies and nuances in healthcare market research.
Our clients for Healthcare Market Research have ranged from robotic surgery and high-end imaging equipment manufacturers to point-of-care diagnostic devices and dialysis equipment.
We have also helped large hospitals and other service providers, including governmental agencies, to fine-tune their product offerings and marketing initiatives.
Our services encompass:
– Market Sizing and Forecasting
– Market Entry & Growth Strategy
– Competitor Analysis and Benchmarking
– Purchase / Usage Drivers and Barriers
– Pricing Research including Sensitivity Analysis
– Key Opinion Leaders Strategy
Learn how we can help you fine-tune your organization's healthcare branding strategy.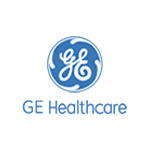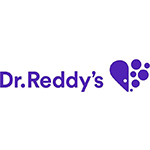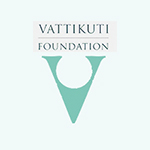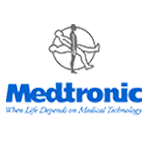 Research underpins all wisely made business decisions, especially in the pharmaceutical industry. Research findings can help launch new drugs, optimize growth opportunities for drugs already in the market, expand into newer geographies markets, and to develop and refine marketing, and communication plans.
Our research team at Medium has a solid understanding of the pharma drug life cycle and the marketing interventions at each stage, a strong expertise in the disease therapeutic areas and a strong KOL and institution connect. These strengths, make us one of the strongest research teams for Pharmaceutical clients in India.
Some of our latest assignments include Go-to-Market Strategy for an artificial dermal substitute and growth strategy for a Nephrology drug facing prospects of slow growth.
Retail concepts such as Clinics require a fair deal of market research to understand the inherent nuances and patient decision-making behavior of the target segments. At the same time, there are quite a few elements beyond demand-supply gap numbers that drive the overall expansion strategy for clinics. A robust market research, not only plays a key role in planning the nuts and bolts of the concept, including product differentiation, but also arrive at precise communication and marketing strategy for such concepts.
Our team at Medium has immense expertise in market research for such concept; ranging from a chain of primary care clinics to a niche diabetes clinic and cosmetology clinic to name a few.
In an ever-changing healthcare scenario, it is pertinent for any existing or new hospital to continually benchmark and reinvent. Market research is crucial to understand the gaps relevant to the catchment area and improvise the overall strategy to address these gaps. Research would help discover multiple nuances and redefine the overall value proposition.
Some of our assignments in market research include a market feasibility study for upcoming hospitals in various locations in India, market research to benchmark hospital brand perceptions, Voice of Customer studies for existing hospitals and extensive hospital benchmarking studies in multiple geographies on various parameters.
Market research is one of the crucial elements driving the overall strategy of Medical Equipment and Device firms. It starts right from understanding the market context to opportunity sizing and understanding the overall drivers and barriers. An in-depth understanding of some of these nuances plays a vital role in defining the overall strategy. This is applicable to the installed base as well as to products in pipeline for commercial launch.
Our services range from opportunity sizing to understanding drivers are barriers during primary interviews with various stakeholders and arriving at actionable insights. We invariably interlace our interviews with observation studies before arriving at final recommendations. Our consultants have expertise in conducting empathic studies whether it is to understand existing product usages or to prototype new products.
Some of our engagements in medical equipment and device research include market entry strategy for new product launches to evaluating new opportunities for a global equipment MNC and creating next versions of existing medical equipment and devices.
I was impressed by Medium right from the time I read their analysis of Indian Medical Device Industry. Meeting their team reinforced my belief that we have found a suitable partner to expand our presence in emerging markets. It is evident that Medium has added considerable value by enabling Stryker to better understand the complex market and make an impact to patients and healthcare in India.

– Ram Rangarajan, Director, Stryker Global Technology Center

The deep dive that Medium Healthcare Consulting did prior to making their strategic recommendations was akin to a reconnaissance exercise covering a wide swathe of stakeholders and geography. They examined and researched different aspects of the market including regional nuances. This helped us devise precise plans for our products in a highly competitive market and achieve results, which were better than what we had expected.

– Harish Lalchandani, Chief Marketing Officer, GE Healthcare, South Asia